OK, I've got another contest. This one will run for two weeks and I'm hoping for some fun input from a bunch of you.
One of the goals I have for 2010 is to work on my blog more than I did in 2009. (so far, so good) I want it to be a site that's fun, informative, has to do with family, missions, photography and above all, Christ. As I dream about reshaping my blog, one of my most difficult sections is the "About Me" section.
Johnathan is a full time husband, father, youth minister and likes photography on the side.

Photography is his way of slowing down and taking in all of God's wonderful creation. As St. Paul says, "For since the creation of the world God's invisible qualities—his eternal power and divine nature—have been clearly seen, being understood from what has been made, so that men are without excuse."

To "clearly" see is what Johno tries to do in life and with photography. Every man, woman and child… every mountain, stream and flower are gifts that clearly show the fingerprints of God.

As a ministry servant, Johnathan has partnered with global community efforts, such as World Vision, to bring awareness, education and sponsorship to end extreme poverty.
Can you see my problem? You might have never even read it until now… It's looooooonnnnnnggg! AND, I can tell that I wrote it. I don't like talking about me in third person. It reminds me of something out of, "The 3 faces of Eve.". So, I was hoping for a little, actually a lot, of help from those who know me and perhaps those who don't know me except for what they see on my blog. This is a big step of faith and I will moderate most comments before I approve them to keep it fun. (although some of you are on the "white list" and can post whatever you want without my moderation… so be nice).
..::THE CONTEST::..
If you could write an "About Me" statement for Johnathan (Johno) Thomas' blog, what would it be?
Try to be creative and fun… please no swear words… Keep it simple and to the point.
Post your Johnathan Thomas blog "About Me" statements in the comment field and I will pick my favorite one to post on my blog. The winner will receive a hand crafted African basket from Uganda.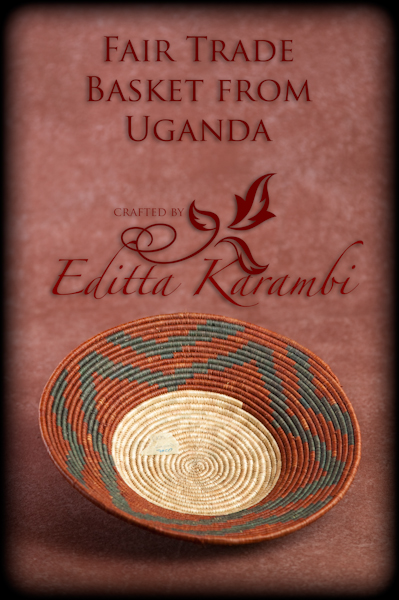 How fun is that? This is a fair trade basket that I purchased in Fort Portal, Uganda. The name of the woman, Editta Karambi, who crafted the basket is on a piece of tape at the bottom of the basket.
I put my "About Me" in your hands. Many, perhaps 8, will enter but only one will win. I will send out another reminder later. Tell your friends, share with your boss. I can't imagine what a complete stranger would say in my "About Me" section.
Peace.
johno~

---
---
---
---
---