By now many of you have received a letter from Hannah and I regarding our trip to Uganda this April and May. If for some reason you've not received a letter, we apologize. We want to include you in our journey so we're posting our Uganda letter here.
Hannah and I have been very encouraged by many of you who have already responded through your support and prayer. Already, nine limited prints have been sold. If you are interested in purchasing a print, act quickly before they're all gone. You can find them HERE.
Again, thanks so much for your prayers. If you feel like sharing this with your community, church or neighbor, please feel free… You can also retweet or share as a facebook link if you're a cyber junkie.
If you would prefer a hard copy of this letter with a photo of Hannah and I… please email me your address and I will send you a letter in the mail.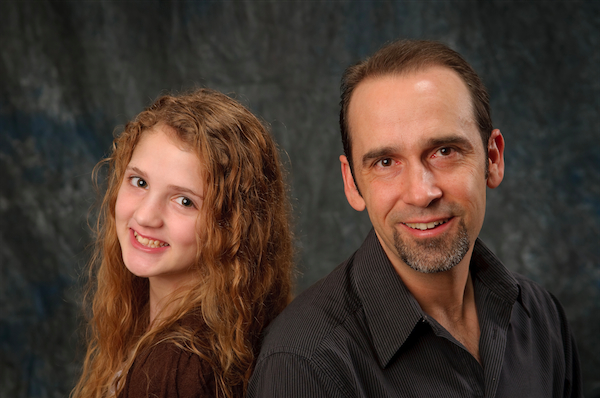 To our friends and family,
I am so honored and proud to share with you that Hannah and I are planning to journey to Uganda, Africa this April to work with a youth camp that several others and myself began in 2004, Faith Quest Uganda.

In 1987 a small camp began in Oregon called Faith Quest. It was started by a couple of youth workers who saw the need for spiritual growth and action among teens in the northwest. For 23 years Faith Quest America has impacted thousands of teens to share and impact their world for Christ. One of the former students from the church that began Faith Quest America answered the call to be more to his world and became a missionary in Fort Portal, Uganda. That student, Jeff Cash, has been serving the people of Uganda for more than 15 years and has done amazing work for Jesus and the community throughout Uganda. Jeff has partnered with local authorities and government agencies to bring aid and relief supplies to many in need. Jeff is answering the call to make a difference in the world.

So you might understand my excitement for the opportunity that Hannah has. She is stepping up to make a difference in her world like Jeff. This will be the first time, since Faith Quests beginning, that a current student from Faith Quest America will travel to Faith Quest Uganda. We are prayerful that Hannah will not be the only student from the United States to travel; however, things like school schedules, sports and financial support have already made it difficult for other students to attend. As a home school family we are afforded flexibility where our schoolroom is located. Africa is an incredible classroom. Our biggest roadblock however, is the financial. We estimate $8,000 budget for our trip to be successful. This is where we trust in God and look to you as partners with us.

Both Hannah and I are working to provide our financial contribution to the trip. Hannah was offered a job, by the owner of Wendy's, in Wenatchee on Saturdays cleaning tables and refilling sodas for customers. I'm working on selling some limited edition prints of my photography locally and through the internet. Our goal is $1,000 each. We are looking for both prayer partners and financial partners to help us fulfill our financial and spiritual goals. Hannah and I are asking, "Will you sponsor us with a tax deductible gift?

We are trusting that Jesus will provide… He has so abundantly given in the past through generous gifts like yours. With your financial gift, we will also be able to help provide for the needs of many students at Faith Quest Uganda. Everything cost money and your support helps provide for us as well as many students who will be attending camp. My first year in Uganda, through the generosity of many, we were able to supply housing for a displaced family for six months. Busessa and his family are doing well and ministering in the Dominican Republic of Congo now thanks to the generosity of many like you.

I've shared a lot, but I would like for Hannah to share some of her thoughts. She has written a letter to you expressing her thoughts about this trip.

Hi everyone, Hannah here.
This year I would love to travel to Uganda, Africa. I want to make a difference in this world… I want to show the love of Jesus to the children I meet in Uganda. I would love to be Jesus to the children I meet whether orphaned, in some village or maybe sitting in a clinic waiting for someone to show them the joy of the Lord.

I'm excited because I will be among the first Faith Quest campers to attend Faith Quest Uganda and Faith Quest US in the same year. That's pretty cool. However, the only thing that stands in the way is the cost. My costs will run about $4,000. For my Pop and I about $8,000 total. That's a lot of money. I'm planning on doing a few jobs to contribute to my trip, but I still need financial support so that I can go be with the widows and the orphans just like Jesus told us to.
Thank you for always being there in the past and God bless.

Hannah K. Thomas

Hannah and I know it's been a difficult year for our nations economy. We are doing our best to be faithful stewards of the blessings God has given us. Breaking it down, we are asking for a $1 a day for the next 30 days or a special gift helping us reach our goal. On April 28th, 2010, Lord willing, we plan to board a plane with several others to begin a two week mission in Uganda. However our financial needs are arriving sooner than that. Our airfare is $1,531.00 per ticket. That's a total of $3,062 total so your gift of $30 would help us lock in our trip.

One last blessing I want to share with you, our family has sponsored a child with World Vision for four years now. His name is Zakalyia and he lives very close to Fort Portal, where Hannah and I will be staying. His birthday is May 10th and we are working with World Vision to visit him and celebrate his 8th birthday. On my last trip I was unable to connect with him because of an outbreak of the Ebola virus. We are prayerful that God will bless this opportunity for Zakalyia, Hannah and I.

Hannah and I are so thankful for you. As we conclude this letter, we covet your prayers. Jesus is leading every bit of this mission. He will be glorified no matter what. Second, we are seeking your financial support. We cannot do this without your support. Your gift of $30, $50, $350 or whatever amount is placed on your heart will be a huge blessing. Thank you so much.

"Until the whole world hears."

Johnathan and Hannah Thomas

PLEASE SEND GIFTS TO: KING'S ORCHARD CHURCH OF CHRIST PO BOX 1019 WENATCHEE, WA 98807 / Please sign checks to: King's Orchard church of Christ with the memo UGANDA FUND
peace.
johno~

---
Receiving a letter from prison is not something I get in the mail everyday.  However, Francisco responded to my letter to the judge and it was a real encouragement.  
It's cheaper for him to send several letters together and I wanted to share the following.
This is a letter to the church by Franscisco de los Santos.  (I have not tried to change any spelling or grammatical errors)
Dear Brothers.

Yesterday we had Bible study and we were talking about the fruits of the spirit and how when we have the Holy Spirit dwelling within us.  We are Bless By feeling all his fruits.  Well last year when I deside to leave to Mexico I had This weird feeling of emptyness that I couldn't explain ever since I left.  Being like that I spent a whole year in Mexico and of course I started drifting away from Gods ways and the empty feeling I had started to become more notisible and I steel couldn't figure out why I felt that way.  Well, for some reason I desided to come back to the US.  Knowing in the back of my mind that I might of get in trouble but I had this other feeling now plus the empty one. So up I went and of corse I ended up locked up now that it has being almost three months of encarceration, since the first day of Jail that empty feeling and desperation i have them no more.  I kind off knew why they went away.  but it wasn't until yesterday that we were talking about the Holy Spirit dwelling in us and the fruits of the spirit that it came clear to me that empty feeling was because I pushed the Holy spirit away from me by not doing my Job as a Christian and I know the spirit was trying to get back in to his house (me).

 

Well the reason of this letter is toencourage you brothers to keep up in  letting the Spirit dwell with in us.  I'm a fairly new Christian but I like to think that I'm fulfilling Gods purpose for me in this earth.  Being like that it fills me with Joy to know that God is there at all times even when we are in our lowest moments, he is there to remind us how great is his mercy and love for us.  that he let his only son died for us at the cross we all know He didn't deserve all the punishment he went through.  because of us but he chose to go trough it so we might believe in his promise. and understand he did it that way because we are so arrogant an foolish that as humans we always demand some kind of physical proof to believe and he knew that so he gave us proof of his Great love for us by diying in the cross.

 

Well going back to my point it is amazing how God works in the most misterious ways.  to fullfill his word.  I thank God for letting me learned that he wants me to be a member of his family and to be witness of his mercy and to give me proof of it by walking with me on this moments that probably aren't the lowest cause I know he is carring me through it!

 

I have in mind most of you Guys have being Christians.  for way longer than me but if this letter help to keep encouranging you to remind faithfull to the Lord than I will know that I'm fullfilling my purpose and am doing what my Lord ought me to do as a brother in Christ!

 

I will ask u Guys for a favor….  to keep praying for me to keep my life in the Lords path sowe can se each other in haven.  God Bless you ALL.

 

Your Brother in Christ Francisco.

---
Yesterday I had a visit with my friend, Francisco. After our visit, I spent a few cruel hours working on a letter on Francisco's behalf to the Judge overseeing his case.
The Judge has a discernment of 17 months… 53 months or 70 months, it's his judgment.
If you could right a letter that might make a difference for a criminals sentence, what would you say? You don't know me from Adam and the guy I'm talking about "looks" like a criminal.
A Judge who sees, daily, the worst of the worst, has heard every story, seen the tears of victims and has heard the screams of "loyal" citizens claiming, "it's not enough," "Let em rot in prison," now reads a poorly written note from some guy he's never met.
People become numbers… black is black and white is white.  What do I say?
To the Honorable Judge overseeing the sentencing of Francisco Delos Santos.

My name is Johnathan Thomas and I serve as youth minister for First church of Christ in Wenatchee, Washington and I am writing on behalf of my brother in Christ, Francisco Delos Santos.

Francisco and I met several years back during a community outreach sponsored by our church. At the end of our conversation, Francisco was asked a simple questions which caught him off guard. "If Jesus were to come right now, do you know, beyond a shadow of a doubt, that you would go to heaven with him." His response was surprisingly honest. He said, "I would be doomed." The next day he became an infant in Christ.

Francisco and I developed a friendship that was honest. I understand what he has been accused of and do not attempt to argue statements or think I might have insight of matters placed in the hands of court officials. However, I am compelled to speak of the character of Mr. Delos Santos.

He is honest but scared. He is seeking, yet in need of a brighter LIGHT to his path. He is not perfect, yet forgiven. He is reborn and curious to know God. He LOVES his family. He finds strength in Jesus. He enjoys our Christian community.

God is working in his life and in Christ there is hope.

I imagine your Honor and the courts have read countless letters similar to this. Notes written by loved ones on behalf of those being sentenced. I would rather speak to the court in person, and share an amazing story of redemption, mercy and grace in the life of Francisco Delos Santos. Yet, I realize this story may never be told in the courts presence.

I understand I have no place to ask the courts favors or requests. I have no personal relationship with the court that would take into consideration my desires.

I do know this, "That while we were still sinners, Christ died for us," and that God is very fond of you.

In your wisdom, your knowledge and grace, may you see a man standing before you who is loved as you bring his sentence.

Respectfully

Johnathan M. Thomas
I leave this letter in the hands of the court.
I leave Francisco in the Hand of God.
peace.
johno~

---