Hey everyone. I know it's been a long time and many of you are waiting to see the pics from my trip to Uganda… Well, so am I. I really haven't had the chance to get a good look at them, let alone do the needed post work on the favorites. I seem to have dropped the ball as they say. I've also dropped the ball on paying for my domain names… Right now I'm having trouble with my "lightexposure.org" site. If you wish to visit that site, you must use, http://johno.smugmug.com and you should find yourself in the right place. I realized this because I've been up late nights and early mornings trying to rework my website. I'm hoping to launch something completely different this next month, so stay tuned for something new. As a peace offering to the many 5 of you who have not tossed a flower on my grave and written me off as MIA or dead, I hope you enjoy this shot taken on lake Atitlan in Panajachel, Guatemala.  You can download it HERE.Peace. johno~

---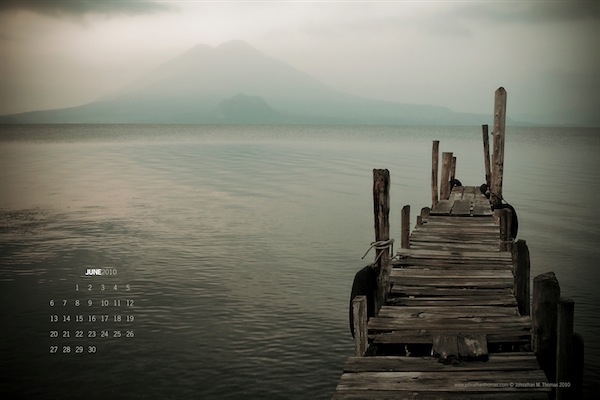 Hey everyone. I know it's been a long time and many of you are waiting to see the pics from my trip to Uganda… Well, so am I. I really haven't had the chance to get a good look at them, let alone do the needed post work on the favorites. I seem to have dropped the ball as they say.
I've also dropped the ball on paying for my domain names… Right now I'm having trouble with my "lightexposure.org" site. If you wish to visit that site, you must use, http://johno.smugmug.com and you should find yourself in the right place. I realized this because I've been up late nights and early mornings trying to rework my website. I'm hoping to launch something completely different this next month, so stay tuned for something new.
As a peace offering to the many 5 of you who have not tossed a flower on my grave and written me off as MIA or dead, I hope you enjoy this shot taken on lake Atitlan in Panajachel, Guatemala. You can download it HERE.
Peace.
johno~

---
Well, it's been a long time coming. I have to say it's been difficult to get back to picture taking since my equipment was stolen. I'm blessed to have a lot back, but there's still a few items I need to pick up.
I've had to rethink the monthly challenge, "Triptych" since some of the photos for the challenge were lost in the theft. I've tried to figure out how to make up for it… Thus, the difficulty in getting back into it all. I have one photo that was taken with my G9 that gives me one picture from the week prior to the theft. All others were taken. I had a really nice shot of a blue heron.
So, In the effort to try to salvage something this year, I'm going to just post pictures of the week. I have them, I just need to post them. Some will be triptychs and some will not. The rules are out and I've given the OK. WHEW! Pressures off.
I'm also trying to adjust my blog theme. I've heard from many of you that a malware warning has been detected. This, of course, doesn't show up on my mac. I'm suspicious to the theme I was using. I'll try something different and see how it goes.
Thanks to everyone who's checked back here from time to time.
peace.
johno~

---