---
It's time to pack my bags again. This time I'm off to the Dominican Republic with World Vision. My wonderful family has allowed me to share my gift of photography with others and I'm very grateful for them allowing this… Especially my son Adam who will be turning FIVE on March 21st.
This map represent where I've been and where I'm going. I thought about putting a, where I would like to go… but, I didn't.It's funny… When I was a child, my mother would always say, "If it be the Lords will, we'll see you later." Or, "I'm planing on seeing you if it be the Lords will." I suppose she has this Bible verse on her mind when she says it…

13 Now listen, you who say, "Today or tomorrow we will go to this or that city, spend a year there, carry on business and make money."14 Why, you do not even know what will happen tomorrow. What is your life? You are a mist that appears for a little while and then vanishes.15 Instead, you ought to say, "If it is the Lord's will, we will live and do this or that."James 4:13-15
I find it funny that I think of this only when I have big travels but shouldn't this include everyday? It's almost like only praying to God for the BIG things and thinking He wants little or nothing of the small things in our lives. How arrogant we can be somethings.So, having grown older and wiser I would like to say, "If it is the Lord's will,I will do this or that on the map this year and everything in between"LORD, I don't know where this is going or how it all works out but lead me Lord into the path that never fails.I hope to be able to blog while on my trip, but I know that it's not always possible to do so.Now I'm off to pack and gather the few things I need before the 19th.peace.johno~

---
I'm trying to use my powers for hope and not hurt. Photography has been a wonderful tool for me to help bring awareness to many about the world we live in. I've been very blessed to travel to several third world cultures, independently and with
World Vision using photography to tell a different story… a story of hope. Everyone is created equal in the eyes of God… I'm amazed at how so many never see that.Later this week I will be meeting with a friend who will help me define some ideas for a website on how to help people "see" better the opportunities to serve people around them. However, until I get my peas in a row, there's a group of photographers with a similar core value that I have who want to use photography to help redefine the world we live in through the images we receive.I would encourage you, if you are a person who takes photos and has a soul for poverty and justice issues, that you check out the International Guild of Visual Peacemakers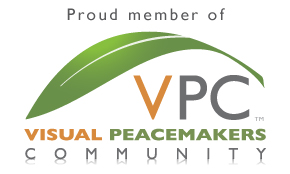 Visual PeacemakersStop by and look around. It's brand new, but has good potential to bring humanitarian photography into new light.peace.johno~CONTEST UPDATE!I realized I didn't give a deadline for my contest, so I'm shooting for this Friday, August 27th at 12:00 PM, Pacific Time. If you don't know what I'm talking about, that's OK… I forgive you. Check out my post here for the story and the contest.

---