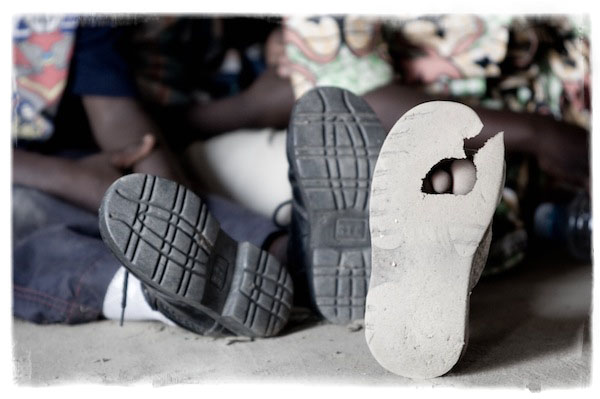 I'm always looking for a good cause… Something unique to support that makes a difference for issues relating to poverty and justice. Not long ago, I looked into a company called TOMS shoes. What a great idea! TOMS shoes, of course… sells shoe. However, when you buy a pair, they donate one pair for a child in a third world country. That's right, BOGO! You buy shoes and someone else who really needs shoes, gets a pair too… Every time you look at your feet you can know there's another pair out there somewhere on a child who otherwise might not be able to afford shoes. It's cool.
So, are you looking for a new pair of shoe's? Try TOMS shoes. A great way to give and receive all at once. For every pair of shoes you buy, TOM's shoes will donate one pair to a child in a third world country. They are on the edge of having donated ONE MILLION pairs of shoes and think that goal could be reached by September. How great that would be.Click on the image below and you'll jump over to TOMS shoes. You could be a part of ONE MILLION people who stepped in to make a difference in the world. Hannah and I are enjoying our TOMS shoes and we know you will to.
So take a moment to visit the site, read the story, pick a style and make your mark. I know it's overwhelming sometimes to think about the number of children who don't have shoes… Don't get so caught up in the tragedy, get caught in the hope. ONE FOR ONE. Sounds like a good deal to me.Have a great day shopping… and making a difference.
peace.johno~

---
---
---
---