Today is Good Friday. Hard to imagine good in so much suffering. However, in His death, He crushes our sin. That's Good News.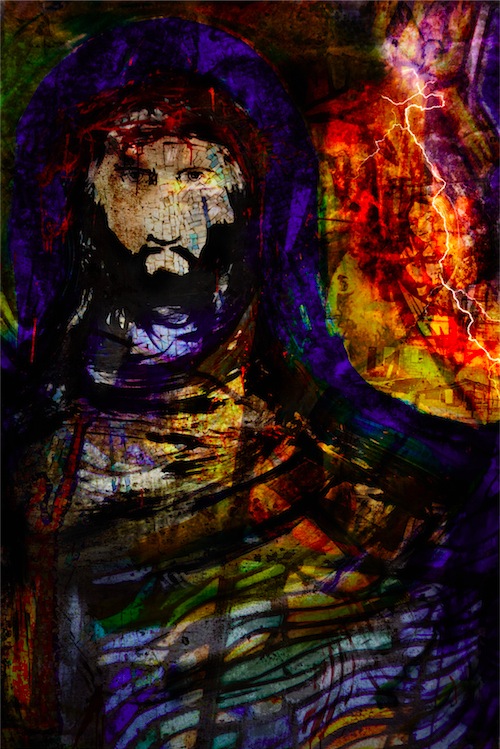 Isaiah 531 Who has believed our messageand to whom has the arm of the LORD been revealed?2 He grew up before him like a tender shoot,and like a root out of dry ground.He had no beauty or majesty to attract us to him,nothing in his appearance that we should desire him.3 He was despised and rejected by men,a man of sorrows, and familiar with suffering.Like one from whom men hide their faceshe was despised, and we esteemed him not.4 Surely he took up our infirmitiesand carried our sorrows,yet we considered him stricken by God,smitten by him, and afflicted.5 But he was pierced for our transgressions,he was crushed for our iniquities;the punishment that brought us peace was upon him,and by his wounds we are healed.6 We all, like sheep, have gone astray,each of us has turned to his own way;and the LORD has laid on himthe iniquity of us all.7 He was oppressed and afflicted,yet he did not open his mouth;he was led like a lamb to the slaughter,and as a sheep before her shearers is silent,so he did not open his mouth.8 By oppression[a] and judgment he was taken away.And who can speak of his descendants?For he was cut off from the land of the living;for the transgression of my people he was stricken.[b]9 He was assigned a grave with the wicked,and with the rich in his death,though he had done no violence,nor was any deceit in his mouth.10 Yet it was the LORD's will to crush him and cause him to suffer,and though the LORD makes[c] his life a guilt offering,he will see his offspring and prolong his days,and the will of the LORD will prosper in his hand.11 After the suffering of his soul,he will see the light of life[d] and be satisfied[e];by his knowledge[f] my righteous servant will justify many,and he will bear their iniquities.12 Therefore I will give him a portion among the great,[g]and he will divide the spoils with the strong,[h]because he poured out his life unto death,and was numbered with the transgressors.For he bore the sin of many,and made intercession for the transgressors.
Peace.johno~the above image is an original painting I made for the Renovatus church. Combined in this painting are images from Jerusalem, Dominican Republic, and Arizonia and an image of my faceif you would like to see a full resolution, CLICK HERE.

---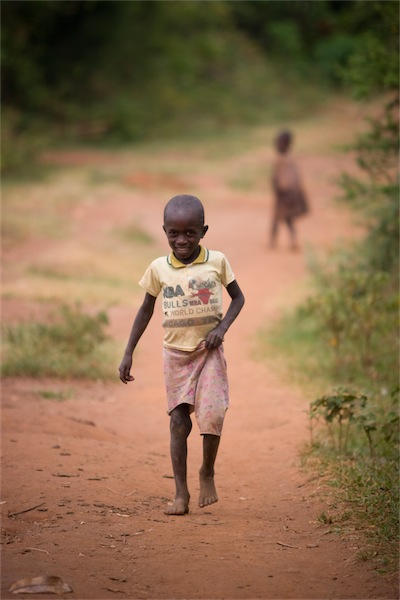 Not long ago I wrote about getting the right ingredients in your photography to help make a successful image. But, that's not true for every shot. There are some things you cannot plan. Instead, they just happen. When you do take that shot, you might not even know what you have until you take the time to look closer. Photos can change your life and maybe… no one else's.I remember a story told to me a while back about a man who was visiting a museum. He sat on a red cushioned bench in front of a masterpiece that covered the ivory painted walls. There was very little clutter to distract him from the brushstrokes of the creation that captured him for hours. One painting… hours of awe and enjoyment… as he gazed at the creator's detail in every brush stroke of color.After hours of enjoyment, another man, in a gray flannel shirt, worked his way though the museum and found himself next to the man on the red cushioned bench. The man in gray, who just arrived, stared a few seconds at the painting. His body screaming impatience, his converse tapping and shifting, said to the man on the red cushioned bench, "Well, I don't see anything… Do you?" The man on the bench who had been living every brushstroke for the last few hours said to the impatient fellow, "Don't you wish you could see something?"Some my photographs are like that… I see something wonderful and no one else does and I want you to know… that it's OK. It's art… story… it's personal. One of my favorite photographs of ALL TIME is the one above. I will tell you right now, it is a bigger story to me than the image you see and that's OK. I didn't know what I was doing at the time I shot this picture, other than I was taking a picture of a child on a dirt path. Since then, I've found some wonderful connection to this photo that really encourages me to help make a difference in the lives of children all over the world.Many details pour from this image and challenge me to think different about the world I live in and I discovered them weeks after I took the picture. Details you may or may not see.It's the Chicago Bulls shirt and pink flowered shorts. I don't know if this is a boy or a girl and it doesn't matter… It's the determination and resilience of this child to move forward on this dirt path… despite a very traumatic injury to their right knee. It's the large smile and the look that is locked on to its target. It's bare feet. It's a dirt path that leads to a blurred figure of another child in the distance. There's always another one, but the one I see is the one I can help. Help this one then you can help the next one.How many details can you find?Two years ago I started partnering with World Vision to make a difference in the lives of children all over the world. World Vision has opened my eyes to things globally and locally. This photo is a reminder to me to make a difference "one child at a time," everyday. Our family choses to do this through sponsorship of a child through World Vision.I love sharing this photo… I used it as one of my limited prints to raise money for my mission back to Africa… It wasn't a big hit at all. As a matter of fact, it failed miserably as a fundraiser. It's a nice picture but the story and the details are what make this a masterpiece… to me.I wish you could see it… Don't you wish you could?peace.johno~

---
Hey everyone… Many of you will or already have received a letter from Hannah and I regarding our journey to Uganda. As stated in the letter, I'm offering three limited prints on canvas for those who make a donation of $350 to King's Orchard church of Christ with the memo Uganda Journey. I only have these three prints now, HOWEVER, my friend David Forester is willing to make more when the orders come in. What make these limited is my pocket. I can only manage to produce, (fund) 15 prints.
How it works:
You make a donation to King's Orchard church of Christ buy sending a check for $350 with the memo: Thomas Uganda Gift… I buy the print with my money and I ship it to you. You get a tax deduction for 2010 and a nice limited edition signed canvas print. (These are also available on Fine Art Gallery Matte Paper, unmounted and unframed)
If you would like more detailed images feel free to send me an email and I will do my best to show the detail you are looking for.
These images are 20×30 canvas prints. If you prefer a smaller 16×20 canvas print, they are available too.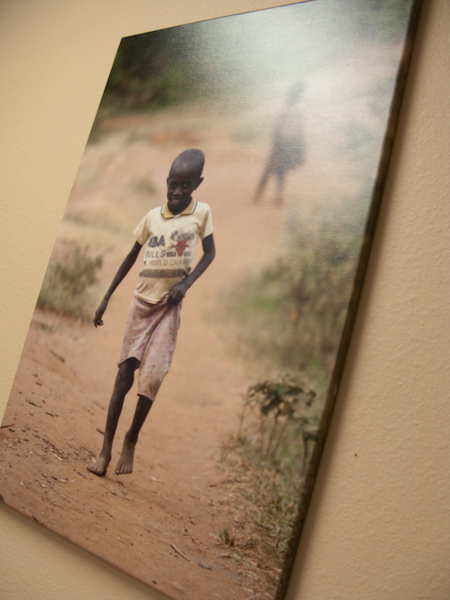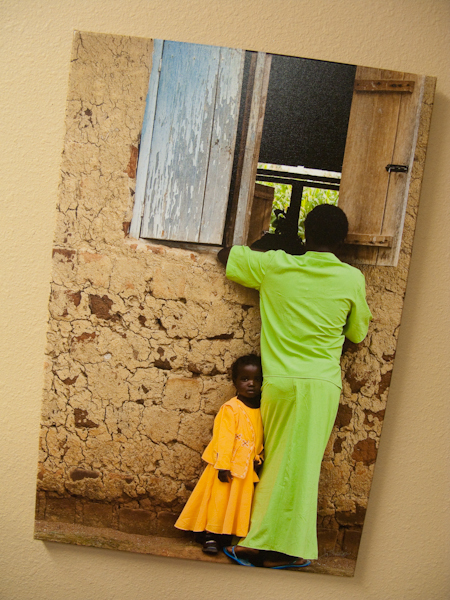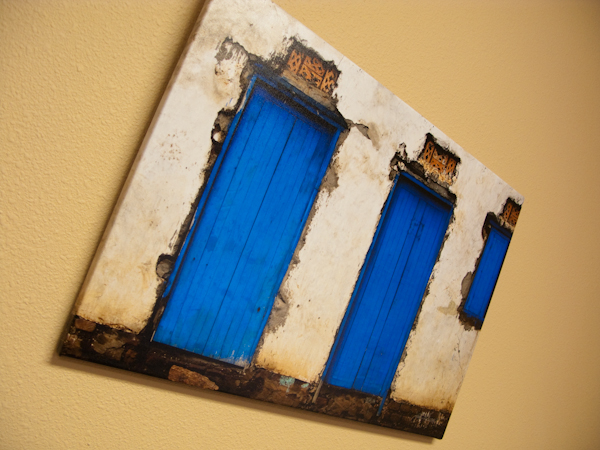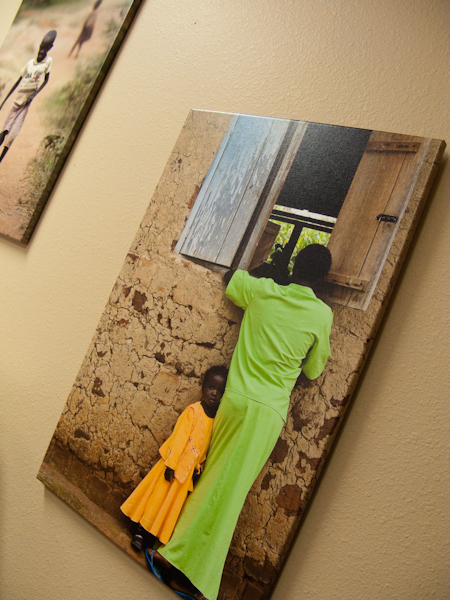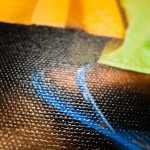 Canvas Image Close Up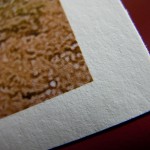 Fine Art Gallery Matte Close Up
Just think about it… what a nice Christmas present these would make! Or anniversary present to your love! Better yet, send one to your facebook buddy on their Birthday so they don't "unfriend" you! You could even cover that hole in the wall you've not patched for 6 months.
Lastly, you could tweet this page and help Hannah and I get the word out to your friends and family. This is a great opportunity to do good. Faith Quest Uganda has been an incredible blessing to many students. Now we have the chance to bridge the gap between two countries by bringing American students to Camp Saka and Faith Quest Uganda.
Thanks so much for your thoughts and prayers. I will be posting our Uganda letter later this week for all.
Until the whole world hears.
johno~

---
I've had several challenges come my way in the past few weeks. Spiritual, physical and mental all at the same time and each one seems to have come from a different source.
Today's challenge was to think in a different format. A friend of mine, Don Wheeler and I took a stroll to Porters Pond down by the Columbia river. At 3:30 PM the sun had already dropped behind the Wenatchee hill line. It was cold and it was getting dark fast. I didn't expect much… However, just being out with a camera is good enough. I thought I would try to pretend that I had an old 6×6 camera. How would I frame the shot if it was a 1:1? I thought it would be a great challenge for my mind… the artsy side of my brain.
I've alway wanted to just take random shots (like many I see on flickr), and see if I could pull anything out of them. They're the shots that are worthless except to the artist and then when he/she dies everyone has to have a copy. What any good art is. So here's my attempt at being purposeful and artsy with an eye looking through my "Hasselblad" slash Canon 1Ds and some post work in Lightroom and Photoshop.
All of the images were run through PS using onOne's photo tools pro. A great program I highly suggest to anyone wanting to move into a more professional level with their photography.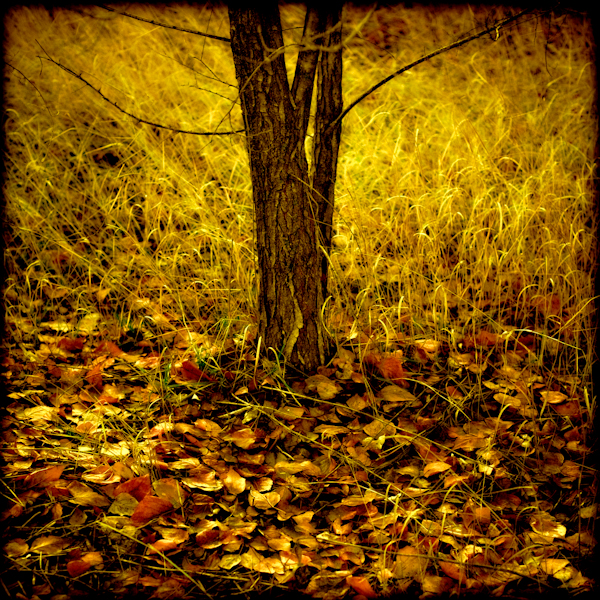 Anyhow, here's my offerings. You can see a larger version of it here.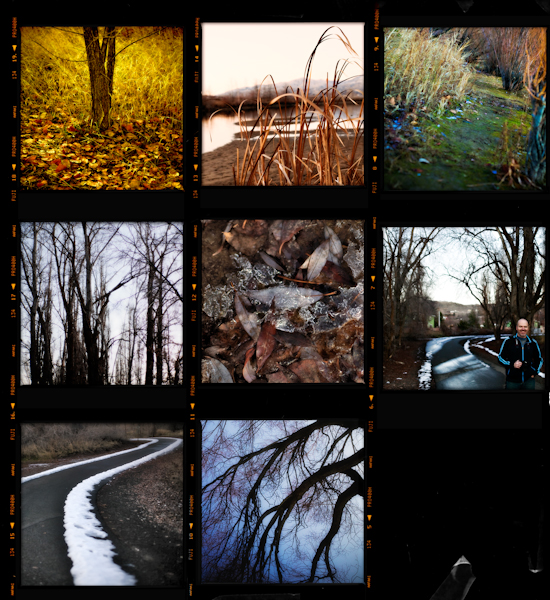 peace.
johno~

---